A couple months ago, I purchased the mega-hyped N.Y.C. Smooth Skin Bronzing Face Powder (720A/Sunny) at my local Ulta.

One thing a lot of people complain about is the fact it's difficult to find a natural looking bronzer without shimmer or sparkles. I, for one, don't mind getting my Edward Cullen sparkle on. (However, I prefer keeping my shirt on when glittering in the sunlight, unlike my favorite vampire.)

[photo courtesy of: www.sigmatwiomega.files.wordpress.com]
Having said that, matte bronzer is better for contouring. It also seems more winter-friendly, if that makes sense.

Here is my pros and cons list:

Pros: matte, natural color, doesn't break my extremely sensitive skin out, dirt cheap at $2.99

Cons: no hinge on the compact, takes a bit of elbow grease to build up the color

Would I re-purchase this? Yep, but I'm still going to try out other matte bronzers in the meantime. Any suggestions?

Have a great day, y'all!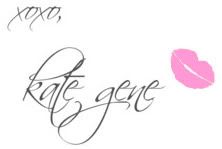 P. S. Ulta is currently offering 20% off your entire purchase. Go check it out!

www.ulta.com